The BCFFPA Provincial office is busy planning for the 2018 AGM!
The hotel block is now open for reservations and we encourage you to book your accommodations as soon as possible to
ensure that you have a room.
** TO BOOK YOUR HOTEL ROOM AND RECEIVE OUR SPECIAL RATE OF $139.99/night**
Call today to make your reservation at the
Prestige Lakeside Resort & Convention Centre!
(Please quote "BCFFPA – BC Federation of Foster Parents"
when making your booking.)
1-877-737-8443
Direct: 250-352-7222
Join us for our AGM & CONFERENCE
in beautiful Nelson
September 28 & 29, 2018
Apply for the AGM Bursary by June 1, 2018
The Ministry of Children and Family Development is supporting this year's BCFFPA AGM in Nelson! Bursaries will be given to two foster parents in each service delivery area which will cover the cost of your Conference and AGM registration fee ($300 value). A cheque for $200 to cover some expenses will be available for the winners at the AGM.
If you would like to have an opportunity to receive one of the bursaries, please submit the following information to our office by June 1st, 2018. Please note, bursaries for BCFFPA's AGM 2018 are open to all foster parents in BC regardless of BCFFPA membership.
Instructions to Apply for AGM 2018 Bursary
Send us the following information by mail,
e-mail or fax by June 1st, 2018:
1.  Your name, address, city, postal code and at least one phone number where we can contact you.
2.  Provide your e-mail address.
3.  The name of who you contract for as a foster parent? (MCFD, Delegated Aboriginal Agency or other agency)
4.  If you have a current contract. (Applicant contract status will be verified.)
5.  Name and contact information of your Social Worker (email address, telephone number).
6.  Send the above information to BCFFPA by e-mail, regular mail or fax:
Address: 3rd Floor-131 Eighth Street
             New Westminster, BC V3M 3P6
Fax: 604-544-2223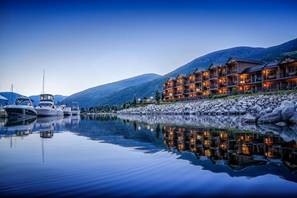 If you have any questions please contact our Provincial Office at
604-544-1110 or toll free 1-800-663-9999.
BCFFPA's Board of Directors and staff look forward to seeing you in Nelson in the Fall of 2018!